Don't get us wrong; they're both good things and we want them.
The avocado toast is often misunderstood. Baby boomers like to use it to shame us millennials, but hey, who doesn't spend a little now and then? As long as it's not a daily purchase at the expense of other needs, there's no reason to deny ourselves a bit of luxury.
Same with iPhones. They supposedly come with lots of benefits, but are expensive AF and older generations think that's what we spend all our money on. They also think every millennial is dying to have one in their lives.
Okay, they're sort of right about that last point. Apple announced its latest series of iPhones at its annual Keynote event earlier today, and the real star of the show is definitely the super-futuristic, straight-outta-3017 iPhone X (pronounced ten).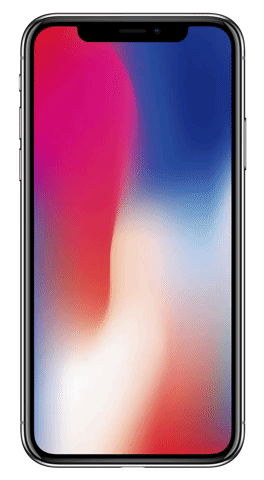 Apple is finally embracing the all-screen trend that has been developing in Android devices this past year, and did away with the home button altogether. Marking the 10th anniversary of the original iPhone, the X is an all-glass beauty that represents Apple's hopes and vision for the future of smartphones.
And if we are reading it correctly, Apple seems to be minimising its old focus on productivity for business professionals on the go. Instead, it's giving users more freedom to express themselves, letting them publish selfies, emojis and dank memes to the internet at the push of a button. We hate to admit it, but they've aimed the X right at us millennials, and we're falling for it.
That being said, the iPhone X is also the most expensive iPhone Apple has ever made, putting it clearly out of reach of most of us. Even if you stopped eating right now and saved all your allowance, it will be January 2018 before you can afford one.
Despite its ridiculous price of S$1650 for the base model without a contract, here are some of its features we can't help but get hyped about.
1. Always in The Limelight
We've all been there — looking for an open window or a perfectly positioned light to shine just the right way for a fantastic selfie.

With the iPhone X, Apple solves this problem once and for all, with a brand-new camera mode called Portrait Lighting. Users will be able to change the lighting on their face and pick from options like Studio Lighting or Contour Lighting to create stunning selfies that look like they were shot by a professional portrait photographer!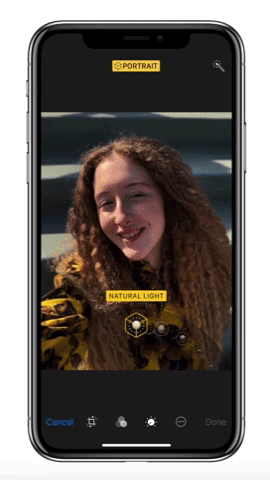 Apple even went a step further to solve one of the biggest selfie woes: ugly backgrounds. With Stage Lighting, you can get rid of the background altogether and showcase only the most important thing the world needs to see — you.
2. Taking Selfies With a Kinect
The sexy all-screen face of the iPhone X is only interrupted to accommodate the front-facing camera across the top of the device. Apple acquired the company that developed the original Kinect for Microsoft and somehow found a way to squeeze all of that tech into a space no wider than a thumb drive.
This means the iPhone X's selfie cam is capable of doing some pretty advanced facial scans that will put even the most elaborate Snapchat filters to shame. Apple demonstrated this with a new iMessage feature called Animoji, which allows you to animate your favorite emojis using only your face! The iPhone X's facial tracking system can map your facial expressions onto familiar characters like the panda, dog, cat, and even the poop emoji.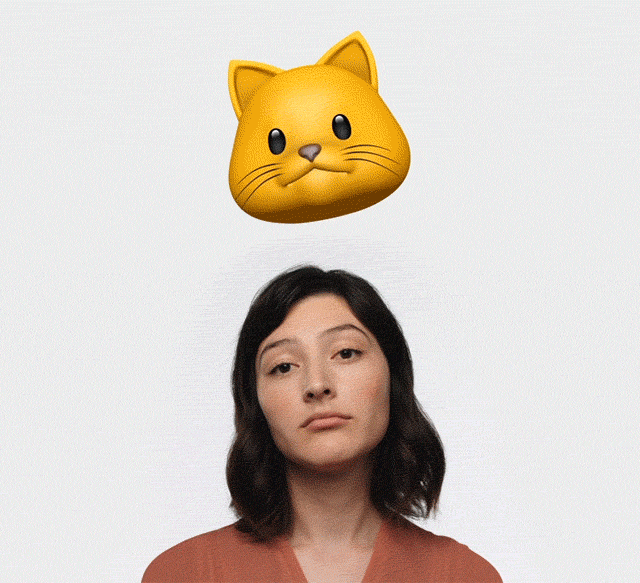 This will definitely come in handy when the middle finger emoji is just not enough to express how you truly feel.
3. Become a Photo/Video Pro
The camera improvements don't stop there. The dual lens system, first introduced in the iPhone 7 Plus, makes a return on the iPhone X.
Now armed with a smarter flash, optical image stabilization and a 12-megapixel sensor for both lenses, the iPhone X is even better at taking photos in low-light situations. It employs machine learning algorithms to understand the scene and automatically enable the right settings to perfectly capture every moment. Say goodbye to blurry and unglamorous clubbing photos.
Video on the iPhone X is also getting a massive upgrade. The camera now supports 4K-resolution at 60fps (frames per second) for buttery smooth footage, as well as better signal processing for richer and more life-like colors. Apple also upgraded the slow-motion mode to shoot at a whopping 240fps in Full HD resolution, perfect for creating your very own epic travel videos!
4. Dazzle Your Retinas Without Draining Your Device
What's the point of taking really awesome photos and videos if you don't have an equally epic display to view them in their full glory?
The iPhone X features Apple's Super Retina Display: a 5.8-inch screen that hugs the curved edges of the device all around its sleek metal borders. It is also Apple's first foray into OLED display technology in its phones. Yes, Android users, we hear you groaning — you've had AMOLED displays for years now.
Apple's insistence on sticking to the old-school LCD screen technology has mainly been due to the lack of truly color-accurate high-performance OLED displays. Working in partnership with Samsung, it seems Apple has finally cracked the code to produce an OLED screen that meets the high standards of iPhone and iPad screens we've become accustomed to.
As an added bonus, these displays also typically require about half the energy of their LCD counterparts. More time spent binging on Netflix and less time worrying about a dead battery!
5. Portable Power Banks No More.
Speaking of batteries, the iPhone X will also be the first iPhone to support wireless charging. In alignment with Apple's resolution to create and promote new industry standards, the iPhone X uses the Qi wireless charging standard. This system is already widely adopted in many places such as cafés and airports and you'll be able to drop your iPhone X onto any of these pads for a quick recharge.
This also means that for the first time in ages, you no longer have to buy an official Apple Branded cable to charge your iDevice without risking damage to its battery. Any Qi-compliant charger from any company will work just fine.
No more desperately asking around for a lightning cable if you happen to forget yours!
6. Is the iPhone X Worth It?
Like our avocado toast fixes, the iPhone X may indeed be excessive, indulgent, even overhyped. The one thing that is hard to argue however, is that very few toasts come close to replicating it. We'll gladly save up for weeks (or months) because the delight we get from the experience alone is enough to justify its exorbitant cost. At the end of the day, the question we really need to ask ourselves is: Would you rather indulge in a fancy avocado toast once in a while, or settle for one of those fast food cheeseburgers off the dollar menu for the rest of your life?
Here's to hoping that Apple will bring down the price of its avocado toast so we don't have to live off cheeseburgers for too long.
---

The iPhone X will be available for pre-order from Apple's website and carriers on Oct 27, and starts shipping on Nov 3. Customers may also choose to pick up the device at the Apple Store along Orchard Road.
The iPhone 8 and 8 Plus pre-orders start Sept 15 and ship Sept 22.