Yeah, I actually spent money on this.
When I first heard that social media influencer Nicole Choo was going to release a book, I was, well, confused. I mean, Nicole Choo isn't someone I would immediately think of when one says "Singaporean author".
You see, when she released her line of false eyelashes, that made total sense; it was totally on-brand. (The eyelashes part, not the false part, to be clear.) But… a book? Was it a novel? An autobiography? How was she going to write enough content? Was she getting a ghostwriter? I had so many questions. You can't blame me for having my doubts either – Nicole herself was in disbelief.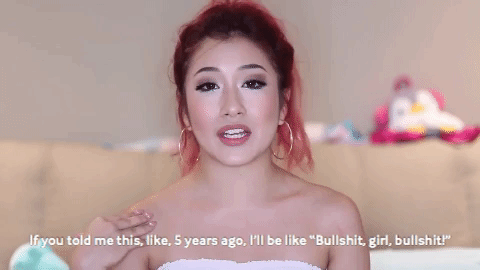 Then, finally, I learnt that it would be a book of "poems". Ah, that explains everything.
The book is titled 'Nineteen', after her age. You know who else, at 19 years old, named her debut work after her age? That would be Adele. In fact, that album made her a respectable figure in the industry and won her multiple Grammy awards, so who knows, perhaps Nicole Choo could be picking up a Cultural Medallion for this book in the future.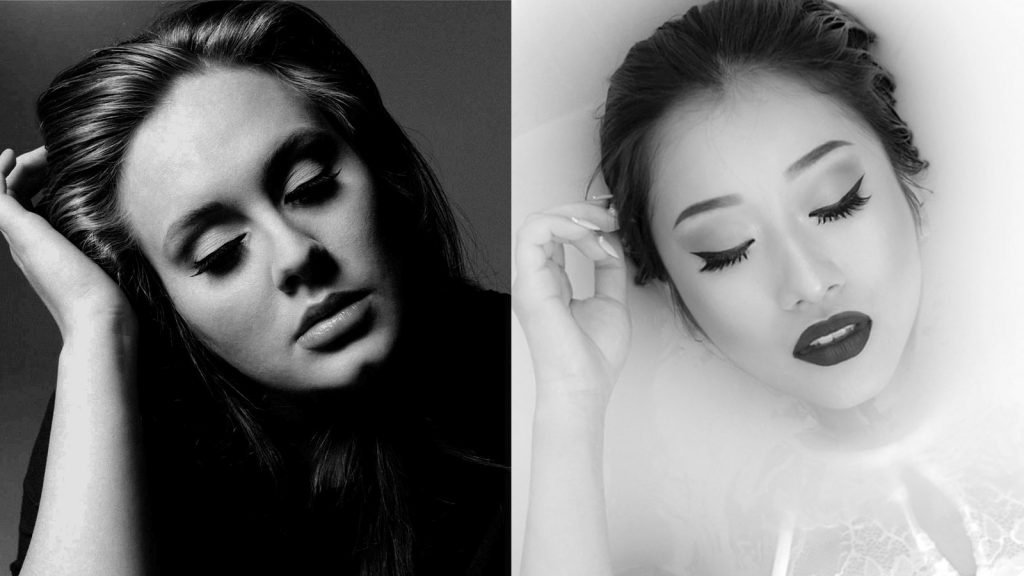 I headed down to my local bookstore to pick up a copy of 'Nineteen'. It took me quite some time to find it; it wasn't featured on the bestsellers' shelf. She did, however, get an entire section dedicated to her book, so props to her marketing team.
The section was accompanied with an introduction that compared Choo's works to those by Insta-friendly poets Lang Leav and Rupi Kaur.
I think I finally get why "Nicole Choo's book" is even a thing. I'm guessing that the people behind this project probably wanted to ride the trend of Instapoets getting books published. I can only assume that Nicole was approached because of her impressive social media following. Or maybe she had a hidden talent for writing that I didn't know about, but her captions on Instagram haven't exactly showed off her literary skills. Seemingly, her most valid claim to being a writer was that her favourite subject in school was Literature. Well, my favourite subject was Literature as well, but no one has approached me to write a book yet, so there's that.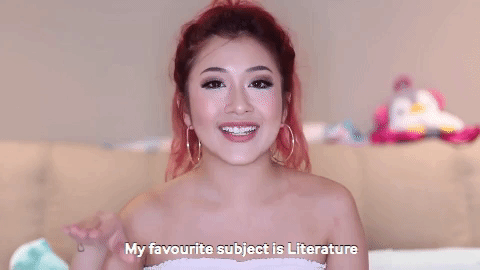 As I browsed through my newly-bought addition to my literary collection, I quickly realized just how many pages are essentially, um, empty. In fact, out of the 137+ pages in the book, I estimate that only about 60-odd pages actually feature poems. The rest are either entire pages which tell you the sequential number of the poem (literally, just the number spelled out), Instagram-esque portraits of Nicole by photographer Danny Wong, or – gasp – just blank pages.
Maybe future reprints (did I hear you giggle?) can omit those redundant pages, and instead of the hefty $21.29 price tag, it could be retailed at a more proportional and wallet-friendly $9.32. Saves lots of paper too. Then again, maybe those are, you know, artistic choices. What would I know about art anyway, right?
As for her writing, well, let's start with the good. The book is… easily digestible. Let's use the Gunning fog index (a readability test) to determine its complexity. Basically, the higher the fog index, the more difficult the text is to comprehend. I'll spare you the details of how I derived at the number (if you really want to take a look, it's here) but with its first two poems, 'Nineteen' scores a fog index of 3. That's well below the index of 8, which is also the level that "texts requiring near-universal understanding generally need" (source). This is great news for Nicole's fans who are still in kindergarten primary school. It's nice to see that they won't be left out. Oh, FYI, Donald Trump's tweets scored a 6.4, fun fact.
There are instances where her writing is actually decent. These are also usually when she traverses her complicated, troubled past relationships, or when she reveals her vulnerable side and insecurities as someone in the spotlight. These poems were successful in bringing across her state of mind and emotions. Kudos to Nicole for tackling these issues head on. For that alone, the book has surpassed my expectations, which I had none in the first place.
However, such pieces come few and far between. 
On the whole, the poems are inconsistent in style and theme. They mostly come across as gibberish Tumblr-style musings of a 13-year-old, amateur and shallow at best. She channels Fifty Shades writer E. L. James at times ("I never learnt and memorised anyone/As much as I did you"). Her poems are also filled with tired clichés ("Life is like a box of chocolates/Full of surprises") and literary tropes, complete with a direct reference to Romeo and Juliet. Yikes. Her rhymes are cringeworthy ("I'll never utter a word of despair/it might just be too much to bear") and there are also multiple times where the poems were just simply bizarre, like with her unnecessary use of all-caps ("One day you're going to UTTER the same words").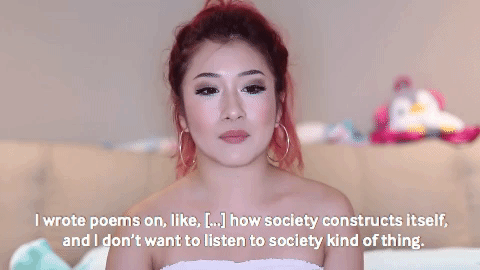 It took me about 19 (reference!) minutes to finish the book. That was probably the fastest I've ever finished reading a book (not counting Fifty Shades Darker, which I closed after two pages), but it was also one of the most exhausting, and frustrating. If you are hoping to get a better insight of Nicole Choo as a person, you will be disappointed. You are better off watching her Instagram stories and YouTube videos. If you appreciate works by Instapoets, stick to Rupi Kaur.
Would I recommend reading the book? Yes, if you are a Nicole Choo fan, or if you hate yourself and want to intentionally get #triggered at the state of our post-social media world. It's truly insane how there are thousands of (qualified, educated) people in Singapore who have for years only dreamt of being published, and yet all you really need in order to do so in 2018 is to be Instafamous.
But hey, joke's on me. I'm the one who spent $21.29 on this book while Nicole gets to laugh her way to the bank.
'Nineteen' by Nicole Choo (published by Bubbly Books) is available at Popular, Times and Kinokuniya. For more information on the book, click here.