Here are three ways to take your nudes *wink* with Lily MayMac's new nude liquid lipsticks.
Our favourite jet-setting Instagram influencer Lily MayMac has released Lilac, new line of liquid lipsticks that were created with busy-gals-on-the-go in mind. The brand claims that the lipsticks are easy to use and compact, but still pack a lot of product, which are all pretty exciting qualities especially for a practical, value-conscious gal like myself.
Lilac is the brainchild of Instagram star Lily Maymac and beauty incubator Summer International. It's not the incubator's first rodeo, having collaborated with makeup gurus Vinna Garcia and Cindercella on Minuet, which was named "Best Face Palette" by Indonesian beauty portal, Female Daily.
The incubator has now partnered Lily to come up with three classic nude hues – Lily's signature lip look – for people on-the-go.
After a year of hard work with Summer International, countless formulation and colour changes, Lily has picked out three of her favourite MLBB (my lips but better) shades that she knows young travellers like her would love. The lippies –Zahara, Peony and Yasmin– are all named after flowers, just like Lily herself!
Just for fun: Quiz your boyfriends if they can tell the difference between the colours. My own boyfriend had to try really hard to no avail… he'll get there eventually (lol!) but to the trained eye, the shades are actually quite different.
Unlike Lily, us regular girls don't have the luxury of travelling all the time, but hey, that doesn't mean we aren't busy being #girlbosses, okay? We're still always on the go too, just in, um, Grab rides.
So how do they actually fare when tested out in the real world? Pretty amazing, actually. We pegged each lip colour to a suitable everyday scenario, and here's how each held up.
#1 'Zahara' – You Better (Wear It To) Work, B***h!
Dang, we stan a strong, modern, successful-looking lady. 'Zahara' is a strong dusty rose colour that's the darkest out of the three. The semi-matte lipstick comes in a lightweight, comfortable formula that definitely won't come between you and the powerful pitch you're delivering to investors. While bold lips to match your attitude, you're defo gonna nail it. When you celebrate the win (of course) at happy hour, you can do so with zero guilt as all Lilac lipsticks are 100% vegan and cruelty-free. Amazing.
#2 'Peony' – Pucker Up, Party Girls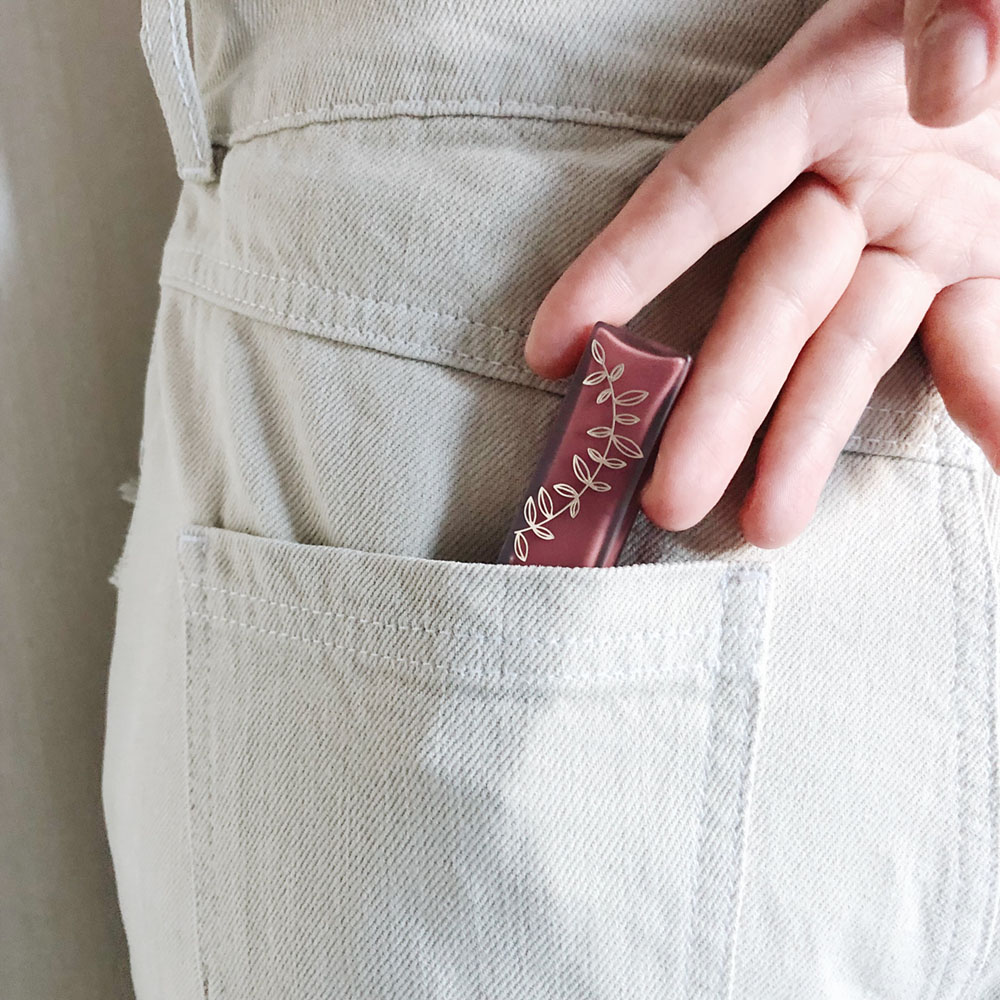 'Peony' is a sexy mauve that's a total "cool girl" kind of lipstick. You know who we are talking about – that skinny jeans-wearing, tiny purse-toting, sneakers-strutting chick at the club. You can bet she has 'Peony' in her back pocket; yes, the lipsticks are small enough to fit in one!
Don't let the tiny bottle fool you, though. The Lilac team has come up with a bottle design with the thinnest (but still highly durable) walls possible so that it can actually hold more product. At 6.8g of product per bottle, that's more than double Colourpop's 'Ultra Matte Lippies' (3.2g) 😲😲 This little baby is staying in my back pocket forevs.
#3 'Yasmin' – Your Secret to Impress the In-Laws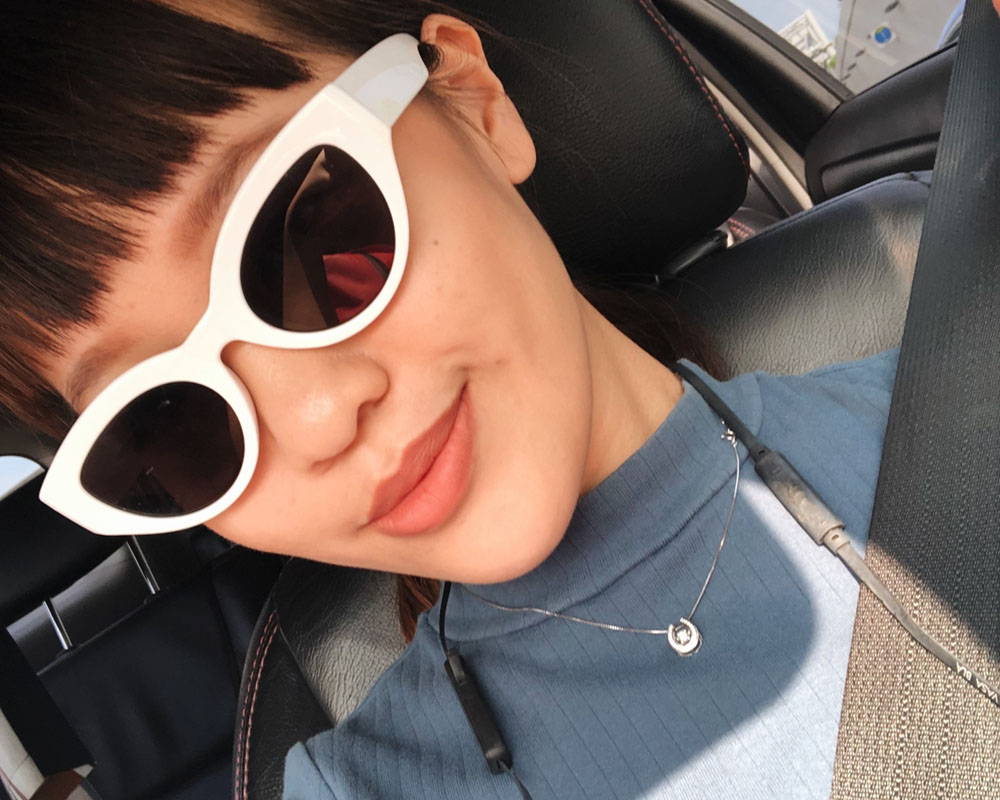 This sweet peachy nude is the lightest shade in the trio and is a total cutie. Besides making my lips look soft and supple (the formula is more satin than matte tbh), I had the added perk of looking like a thrifty bae to my boyfriend's mom. Why, you ask?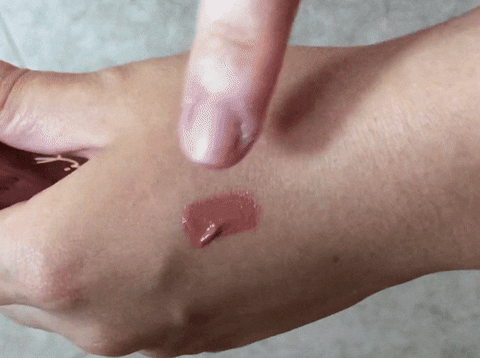 This shiz is multi-purpose, y'all. It's easily blended out on your cheeks or eyelids, bringing in some gorgeous colour into your face. That's why they gave us 6.8g of product, sis! There's going to be some serious mileage on this.
Aside to that, the transfer-proof formula means you don't have to worry about leaving lipstick stains on your bb when you kiss him goodbye. 😘🤞
All in all, the three lipsticks went on well, felt amazing and were so flattering!
My only gripe (albeit a tiny one) with the lipsticks is that their longevity is not really as 💯as I expected, since on average, each lasted around 4 hours. That's neither too short nor anything to shout about, and definitely still needs a touch-up after a meal. I'd say it's pretty similar to NYX's 'Lip Lingerie' in that regard, for those of you who need a reference point. Thankfully, the small size of the Lilac lipsticks gives them great portability in my tiny wallet (a major plus).
We're totally looking forward to more colours from Lily in the future and a contour palette maybe? I'm sure many of us would kill for cheekbones like hers 🤪
Lilac by Lily MayMac is available on www.lilymaymac.com. Each lipstick retails for US$17 ($23). Follow @lilacbylily on Instagram for more updates.