Did the $600 shaver change my life?
Earlier this year, Philips introduced their new S9000 Prestige electric shaver in the most extravagant press event possible – think more fancy bites and butlers (with slicked-back hair, of course) than I have ever seen together in the same room before.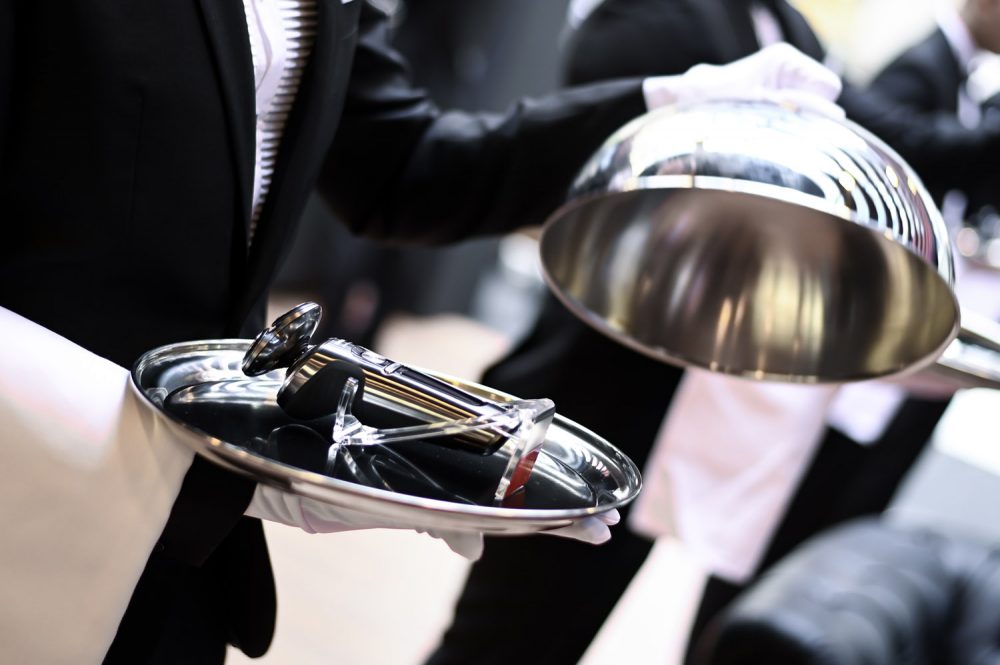 I'm someone who shaves daily to maintain a clean, presentable look, albeit with a standard off-the-shelf razor. I mean, there hasn't really been a need to think beyond fulfilling basic grooming needs – yet. So when I first heard about the new top-of-the-line shaver with a hefty price tag to match, I was determined to find out why exactly people will want to shell out that kind of good money… and if it's actually worth its price.
First Impressions
Philips pulled out all the stops with this razor. The shaver itself is extremely light, but don't let its weight fool you. The S9000 is jam-packed with features that I didn't even know I needed until now. In short, Philips was able to give this shaver the worlds closest electric shave, all while making sure you don't have to be worried about nicks or skin irritation.
The shaver has three adjustable speed settings, and I have taken it upon myself to name them as such: "Gentle and Thorough", "Your Everyday Shave", and the one I'd like to call "Oh-Crap-I'm-Late".
What's cool is that Philips built in a sensor that automatically checks hair density (15 times a second, no less) and will automatically adapt the settings to make sure you get a great shave every time. The head bends to the contours of your face, making it super easy to get the hairs in those tough-to-reach places. The S9000 is also waterproof, so you can take it in the shower or use it with shaving cream if you wish to do so.
The hands-down most convenient feature about the S9000 is that it charges wirelessly – it's Singapore's first wirelessly charging shaver to be exact. It takes about 3 hours to charge from zero to 100%, but if you keep it on the Qi-enabled wireless charging pad, you don't have to worry about it dying.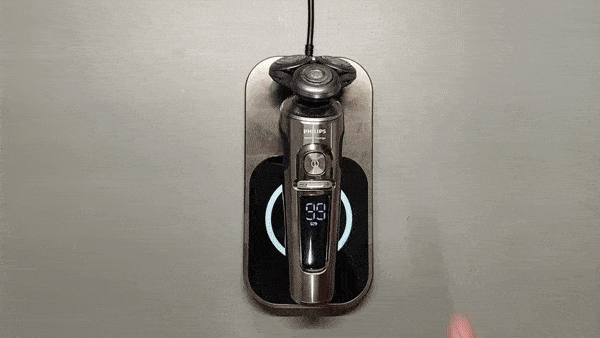 Usage
It's very straightforward to use and even makes shaving effortless. Forget the shaving cream and a damp towel, all you need is a free hand for less than a minute in the morning. It may not sound like a big deal, but trust me, doing those little things now seem like a chore.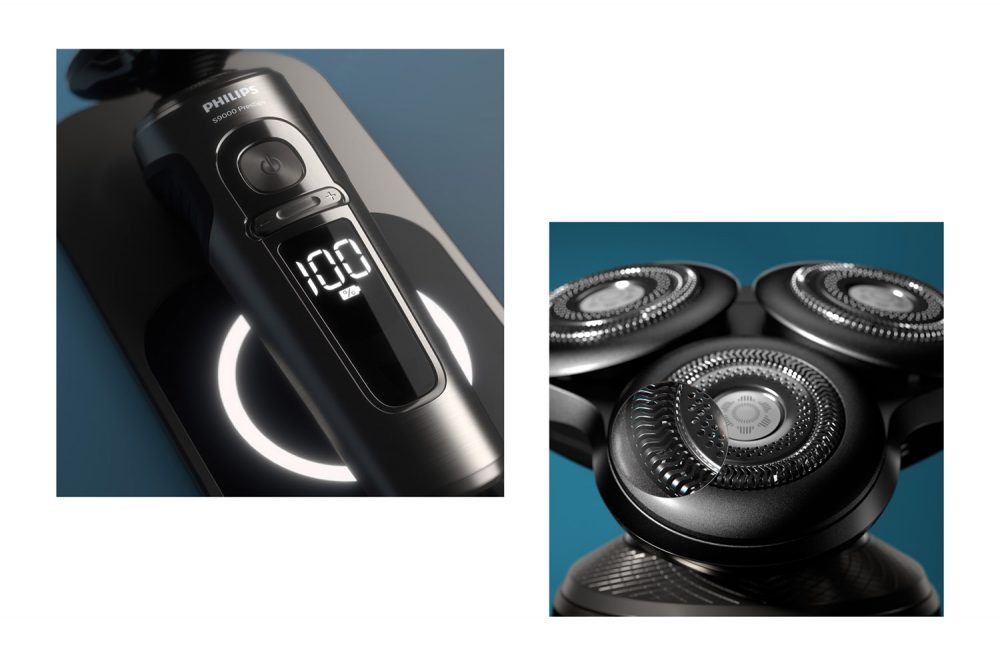 Philips recommends moving the S9000 in small circles with light pressure as you shave. This ensures that you get the closest possible shave.
At the launch event, I got to test this out with a professional from esteemed men's grooming boutique Sultans of Shave. I had already shaved with a standard razor that morning, but he posed a challenge: I could do better. I wasn't going to argue with a pro, and indeed, he was right; the S9000 was able to get rid of all the hairs I missed or just couldn't get. Let's just say I couldn't help but feel a little self-conscious after that; I cringed at the thought of what embarrassing facial hair he had noticed before.
Because of its NanoTech precision blades, the SkinComfort rings, and the multi-directional ContourDetect head, anyone can use this shaver without worry.
Who This Shaver Is For
In a survey done by Philips on "Modern Masculinity", they found that Singaporean men of today favour "softer" traits over more traditionally perceived values of masculinity. Who said being a SNAG is out of trend?
More importantly, almost 1 in 3 young adults said that investing time and effort in personal grooming is more of the most important traits for today's man. The S9000 Prestige caters perfectly to this group because we all know we live in such a fast paced environment, that every minute counts but so does our appearance.  
Price Point/Value
Yes, I know I have been waxing lyrical about this shaver. So, unfortunately, this is where reality hits.
Fact: Electric shavers have never been as affordable as your standard ones. And at its retail price of $599, this shaver is definitely one of, if not the, most expensive ones I've laid my hands on.
However, the thing with electric shavers is that they last a long, long time. The cost of using a standard razor (along with shaving cream) adds up over time, and not to mention, negatively impact the environment (sustainability, people!).
As a millennial who prides himself on being conscious and thrifty, I decided to break down the costs. Let's do some very basic (read: very scientific) math here:
A standard razor at an estimated $20, with refills and shaving cream pegged at $30 every two months, will cost about $180 per year. A little over three years and that value will equal the top-end Philips S9000 Prestige, which, based on my estimates, is expected last much longer than a mere three years. When seen this way, this "expensive" razor doesn't seem as so now – with a better quality shave each time and less carbon footprint to boot!
Summary
The Philips S9000 Prestige with its perfect form factor brings everything a man could ask for in a shaver. Offering the world's closest shave possible, convenient wireless charging and the versatility of working in any situation, the Philips S9000 makes it even easier for the modern man to put his best face forward for success.
The Philips Shaver S9000 Prestige (SP9860/13) is now available at leading electronics stores, major department stores and selected authorized dealers.