The Sam Willows' Benjamin Kheng on sketch comedy series The Benzi Project and why it's not music he's pursuing (for now).
May 2019
The Sam Willows had barely wrapped their set at Glow Festival, when all four members started posting cryptic farewell messages on social media. "Goodbye is not the end," read a caption.
Are The Sam Willows breaking up? What's going on with the Willows? What is the tea with TSW? My phone was blowing up.
Amid the confusion and chaos, one thing is for sure — The Sam Willows have officially gone on hiatus.
Whether it's an actual hiatus, or a "temporary hiatus" a la *NSYNC (read: disbandment), still remains to be seen. But now that the dust has settled, all eyes are on the individual members — what are they going to be doing next?
It's a pop music trope that we've seen again and again, from *NSYNC to, more recently, One Direction and Fifth Harmony. Members in pop groups almost always eventually go their own way, as if longevity as a group is never the end game.
When it comes to Singapore's biggest group, most have thought that the first to launch a solo music career would be golden boy Benjamin Kheng. After all, not only does he have the looks, the voice and the hordes of adoring fans, he also has the resume to back up the hype. The other band members have had success with their own side projects and businesses, but when it comes to launching a solo music career, Ben seemed the most poised to do so.
He has featured on two of singer Kurt Hugo Schneider's YouTube covers, which together share over 39 million views between them. Another collaboration with singer Jannine Weigel has chalked up 5 million views. Apart from music, in 2014, Kheng took on the lead role of Ken Chow in Ah Boys to Men: The Musical, the theatre adaptation of the mammoth movie franchise. Just three years later, he would be a leading man yet again, this time on the silver screen, in the Dick Lee-directed Wonder Boy, where he played the Singapore legend (foreshadowing, perhaps, Kheng's own journey to becoming an icon in his own right).
But fast forward to 2019, and every member of the Willows has launched a solo music project — except Ben.
Jon Chua started his own record label, and both Narelle Kheng and Sandra Riley Tang (now going by Narelle and RRILEY respectively) have released their debut singles.
Ben, on the other hand, decided to pursue producing a sketch comedy web series with comedian Hirzi Zulkiflie.
March 2019
Ben and I are at a coffee place in Kallang. We have just about an hour for this interview before he has to rush off to another project he's working on.
We begin reviewing the photos that we had shot a couple of weeks back. He stops scrolling when a particular picture comes on. He points to his shoulder.
"You see this scar? I got it during NS when my buddy stabbed me," he says, beaming. I'm half-concerned, half-confused.
Ben goes on to explain how his army buddy had accidentally (yes, it was an accident) jabbed him during an outfield exercise, and not once did his charming, boyish smile leave his face as he recounts this otherwise horrific encounter.
I note the time on my watch — 45 minutes to go. We've yet to begin the interview proper. Ben and I are talking about HBO series Game of Thrones.
The final season of Thrones is due to air in two weeks, and sitting opposite me is possibly the fantasy series' most passionate fan in Singapore. And he doesn't seem to be stopping anytime soon; he goes on to talk about fan theories, his hopes for the season, and even delves into the planned prequel spin-offs once the main show is over.
It's difficult to not get infected by Ben's energy and charm. I sit here, taking an occasional sip of my drink while listening intently to the 28-year-old talk about dragons and war and mythical ice demons.
Someone wise once suggested that there are only two types of people in the world — the ones that entertain, and the ones that observe. But Benjamin Kheng is what happens when you have an entertainer who observes in order to entertain. When he's not in the spotlight, he's an active audience member, dissecting works and analysing them, then forming his own interpretations and applying them to his own creative projects.
I ask him about The Benzi Project, and how it came about.
"I've always wanted to write. I've always loved writing for screen or stage, but I never really got around to writing the stuff that I wanted to write about, and talk about the things I wanted to talk about."
But why specifically create a comedy series? It is his music that he is best known for, after all.
"I think I fell into a bit of a rhythm," he explains.
"You get to a point in your career where the biggest question you can ask yourself is, you can do [this and] that, but what's the point? I can put out another pop song, but what's the point?"
"I think Benzi Project came about because I wanted to go in the way of happiness, of what makes me happy, and also challenge myself a little bit."
And that challenge would be creating a sketch comedy series from end to end: conceptualizing writing, producing and directing, on top of just acting in it.
"Yes I love to act, but at the same time, I also love to tell stories. I can't tell a story well if I only control so little of it. I often feel quite powerless. As an actor, you are integral to that story, or you are basically representing the pacing and the visual of the story, but you are at the mercy of so many other things," he says.
"That is fun, but what if I can have more control?"
Enter Hirzi Zulkiflie — a good friend of Ben's and someone with experience producing web content.
"People see [Hirzi] for the brash loudmouth that he is, but his work has many layers, man. It really does examine the human nature, and picks apart our social condition and human condition under the guise of slapstick jokes and wigs. But just to sit down with him and see how he ticks is really an interesting process."
"The guy has gone through a lot; he has faced a lot of things in his life, a lot of rejection. He has always gone against the grain, and that's where really good comedy comes from."
Ben believes that it is through these tough experiences that allow for boundaries in comedy to be redefined.
"I often over analyse the process of comedy these days. If you look at comedy on platforms nowadays, there are so many things you can or cannot say, and it really depends on where you are in the spectrum of things. Whether you can punch up or punch down, based on comedy rules, depends on your social standing."
"I feel like often good comedy comes from a place of pain. I'm increasingly aware of my place and privilege in society."
Partnering the comedian came as a natural decision for Ben.
"I guess just being online and seeing the contentious topics that are flying across your screen these days, from issues like race, privilege or income inequality… I wanted to shine a light on those things and ask the right questions."
"Truth is, I don't really know that much, so obviously I needed Hirzi's help to come in and shape things a bit."
The Benzi Project launched with six episodes, namely 'The Halal Gap', 'Courtesy Campaign', 'Code-Switching', 'The Woke Off', 'Paiseh Piece' and the mid-season finale, 'The Only Straight in the Village'.
With those six episodes, the duo has injected a breath of fresh air into the local entertainment scene. Never before has Singapore seen a series with writing this bold and nuanced, with exceptional production quality to boot — at least not on YouTube. As the duo puts it, it's "comedy with bite". Each episode tackles an issue prevalent in Singapore, from repression ("The more you suppress a culture, the more it erupts in subculture") to race and issues that a postmodern Singapore faces.
Its pilot episode, 'The Halal Gap', is arguably its most successful. The sketch centres around the tension within a Malay household between a Mother and daughter and her vegan, non-Malay boyfriend.
It would be easy to paint the conservative mother character (played by the very liberal Hirzi) as an antagonist, but Ben points out that "she is just firmly standing for what she believes in, and comedy is just revealing the truth but in a more hidden way."
"We are just playing out truths."
Surprisingly, Ben reveals that the episode took inspiration from American television sitcom Friends.
"We felt that the strongest [Friends episodes are the] bottleneck episodes where it's just the six of them in the house. The tension within the house creates such amazing dialogue, and that's kind of like what Halal Gap was."
Some have lauded them as Singapore's answer to Key & Peele, a comparison Ben welcomes, but he notes the difference in dynamics.
"[Keegan-Michael Key and Jordan Peele] come from a very different paradigm. They are two men of the minority race; they are both biracial, so the subject matters and the way they bring about their narration is very different as opposed to one privileged fella from a majority group and one from a minority."
"The dynamic between Hirzi and I is so interesting. It is very easy for me to play the control and for him to play the colour in every situation and we don't want to do that."
That is also the reason why they decided to flip the script with 'The Only Straight in the Village', with Ben and guest star Nathan Hartono playing gay men.
I note that people tend to question the sexualities of men in the entertainment industry, whether it is for mere curiosity, or to gossip. Why then, as a straight-identifying male, did he take on the role of a gay man, since it would likely fuel even more talk?
He smiles, and pauses.
"Because we are all secretly together," he says with a — pun unintended — straight face, before bursting into a fit of laughter.
"It was Hirzi's idea! I did it because it was a fun role," he explains.
It was a gamble that paid off — the episode is one of the highest rated of the six, which again is a testament to the duo's keen sense of what works and what doesn't with its audience.
"We've had a lot of responses. For me, I hold a lot of my theatre and director friends in high regard. I remember Ivan [Heng] really liking one episode, and not quite liking another one. It was an intense car ride for me. But he had good reason to criticise one, and I think for me as a young writer and creator, along with Hirzi, it is important for us to just absorb."
"But we value the opinion of the layman as much as we value the opinion of the auteur, because again, we are making it for everybody. So everyone's opinion matters."
It's surprising that he says so, and I point out that the very nature of the series leans a little more to the highbrow.
"It isn't intentionally highbrow. You are not meant to get all the jokes. I think it's easy to write comedy that is slapstick and appeals to everybody, but it is also fun to drop a joke that takes a bit of digging to get to because the payoff is greater for those who get it."
And for those who "get it", here is something to cheer about: the plan is to continue producing more episodes, and of course, tackle more issues, and Ben says that they are hard at work ("Each episode is not cheap!") to make it happen.
The pressure is on, though. The Benzi Project now has a reputation to uphold. They are known for being daring, uncensored and unapologetic, and the people want more.
"People want us to get more political," he admits. But the end of the day, the topics they choose are "not meant to insult anyone", they just want to "make people laugh at themselves".
As we come to the end of our hour-long interview (was it already an hour?), one thing was clear: at this point in his career, Benjamin Kheng is a proud creator. He speaks of The Benzi Project with pride and paternal care. And as an observer, I can't help but find myself rooting for him, too.
Benjamin Kheng surprised us all when he decided to pursue a non-music endeavour first. In constructing his own narrative, he subverted our expectations, not unlike how Game of Thrones does. With The Benzi Project, he has proven that he is capable of creating groundbreaking work when given complete creative freedom and time.
And when he inevitably decides it's time to launch his solo music, something tells me it too will be a game changer.
For now, I'll be tuning in to Benzi and doing a bit of digging so that I'll "get" those darned jokes.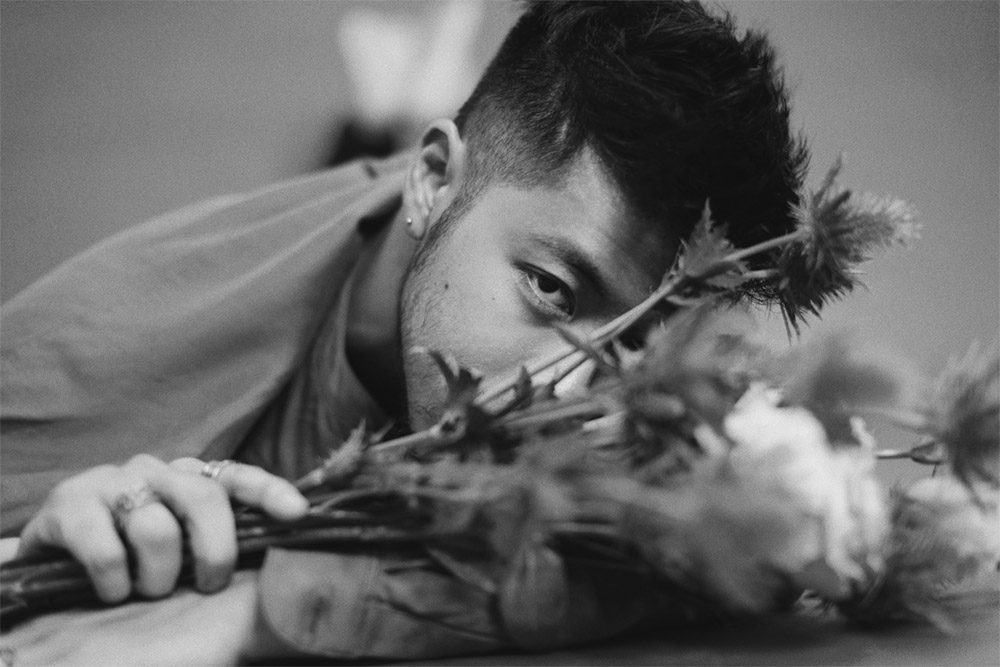 Catch The Benzi Project here. Follow Benjamin Kheng on Instagram @benjaminkheng.