SHINE NOW 2019, Singapore's first youth 'unconference', featured panel talks, keynote sessions, workshops, and live performances.
The decade ended on high with SHINE NOW 2019, touted as Singapore's first-ever youth "unconference" that featured the likes of Nas Daily, Park Ji-min, Nathan Hartono and Sylvia Chan from Night Owl Cinematics.
An event for the youths organized by youths, SHINE NOW aimed to inspire and spur youths to become future-driven: to think more deeply about their future career paths and start acting now to achieve their future dreams. The "unconference", through its insightful keynote sessions, panel talks, engaging workshops, and networking sessions was an informal and casual setting, unlike a conventional conference.
The event's programming focused on eight tracks that catered to the interests of the youth: Food, Art and Design, Dance, Technology, Business and Entrepreneurship, Music, Sports, and Lifestyle.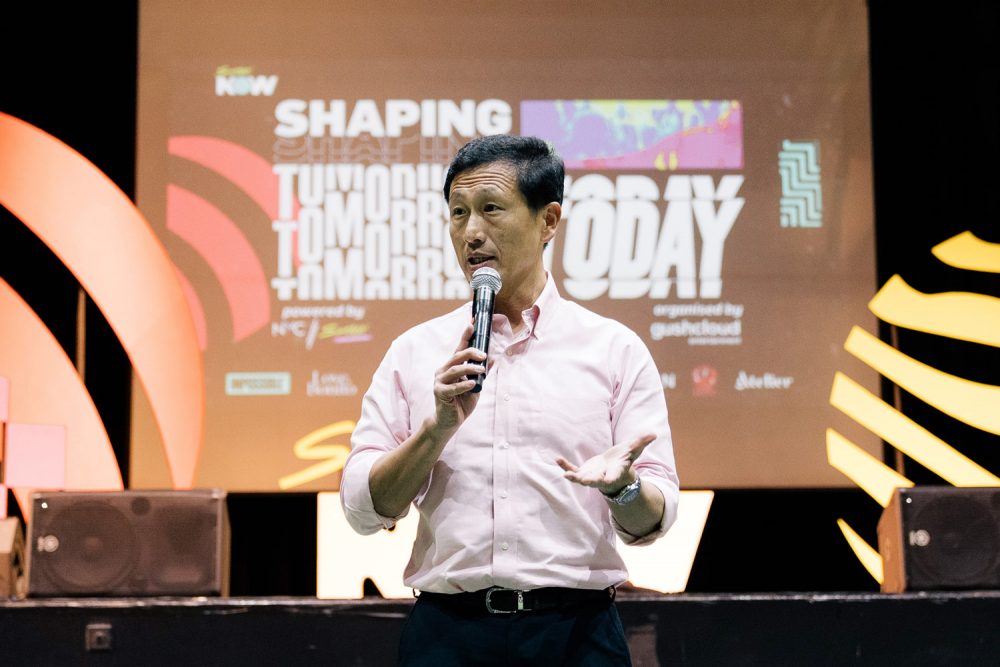 The "unconference" kicked off with the Opening Plenary, which featured Guest-of-Honour, Education Minister Ong Ye Kung. Minister Ong shared how success today need not mean following conventional paths, but gaining the support of family members is still important. Dance duo ScRach MarcS impressed the crowd with an energetic number – whetting the participants' appetite for their dance workshop later that day.
The sessions then started proper with a keynote session with Sylvia Chan of Night Owl Cinematics, who charted her journey building her media empire, and shared the lessons she learnt with the audience (who were mostly in their late teens and early twenties). Keeping the session personal and raw, Chan set the bar for the "unconference" high.
Among other sessions on the first day of SHINE NOW 2019 were a panel talk featuring Joanna Dong, Sezairi and Yung Raja (see below), who discussed in-depth what it meant to be a part and at the forefront of the Singapore music today. Nathan Hartono also had a keynote and even broke out into some songs in a surprise performance. Other session highlights included a talk on "Food of the Future", a songwriting workshop with Narelle, a fireside chat with former MMA fighter May Ooi, a creativity workshop by Brain Juice Collective's Tiziana Tan, and a panel talk on how technology has changed the world of art, with a panel featuring Eugene Soh of Dude.sg.
One of the most anticipated sessions of the day was a keynote session with content creator Nuseir Yassin, better known as the face of Nas Daily. Within the hour-long session, he touched on the 1000-day challenge that propelled him to global fame. The journey to get to where he is today was not a simple one; there were many times where things seemed bleak, but he chose to not give up, which is a key lesson he hoped the audience would pick up.
In between the exciting programme sessions scheduled, event attendees could also entertain themselves with the brand activation booths located at the Ground Theatre. This included a booth by main event sponsor, Yili's Greek Style Yoghurt, AMBROSIAL. The booth featured a claw machine (which of course, was a crowd-pleaser) where attendees could try their hand at winning a packet of the delicious, rich and creamy yoghurt drink. Overheard at the booth: "This is the famous drink with the #ONELICKCHALLENGE!"
The second day started with an equally strong line-up, and the energy was palpable. K-Pop singer Park Ji-min launched the programme with a keynote session, where she candidly shared her experience and insights from her insider's perspective of the industry. She also gamely took on tough questions from the crowd and answered them with grace and poise, but also with an acute sense of awareness, responsibility and maturity.
Workshops on the second day were facilitated by How Drama's Melissa Sim, photographer Jeryl Tan (@smilewithjeryl), Pritish Agarwal from content specialists CreatorUp!, and StoryBranding specialist Derrick Chew. Panel talks included one on entrepreneurship led by start-up stars Dinesh B. (Chope), Rachel Lim (Love, Bonito) and Tjin Lee (Mercury Social), another on technology led by Matias Singers (Grab) and Maria Ivanenko (Google), and a behind-the-scenes look into the music industry with The Sam Willows' Jon Chua JX, who also runs Zendyll, Warner Music Korea's CJ Kim and music video director choānn.
Hosted by Mediacorp 987 DJs Chris Mak and Germaine Tan, the Closing Plenary was the event's highlight, and featured performances by RRILEY, YASAI, Narelle and Park Ji-min. RRILEY performed her hit singles, 'Burn' and 'Mmbye', complete with perfectly-executed choreography to boot. She also sang a stirring rendition of Selena Gomez's 'Lose You to Love Me', which showed off her vocal prowess. With a charming personality, sleek dance moves and powerful voice, RRILEY proved that she was a triple threat.
Rising rap group YASAI and singer Narelle took the stage after. The former, featuring 7 members on stage, performed their singles 'Lost', 'JDM Love' and 'Don't Matter'. Narelle performed her solo hits 'Blue', 'Tears' and 'Outta My Head', and took the time to share a personal, private and raw moment with the audience.
Rounding off the night was the event's headliner – K-Pop powerhouse Park Ji-min. Performing an energetic set featuring her tracks 'Stay Beautiful' and crowd favourite, 'Young해 20'. She kept her best performance for last, as she broke into a surprise cover of Frozen 2's 'Into the Unknown', where the singer blew everyone in the audience away with her voice, belting and hitting one powerful note after another.
The inaugural SHINE NOW was an event like no other which provided youths in Singapore unprecedented access to the region's biggest names and industry leaders alike. We absolutely cannot wait for future editions of the event.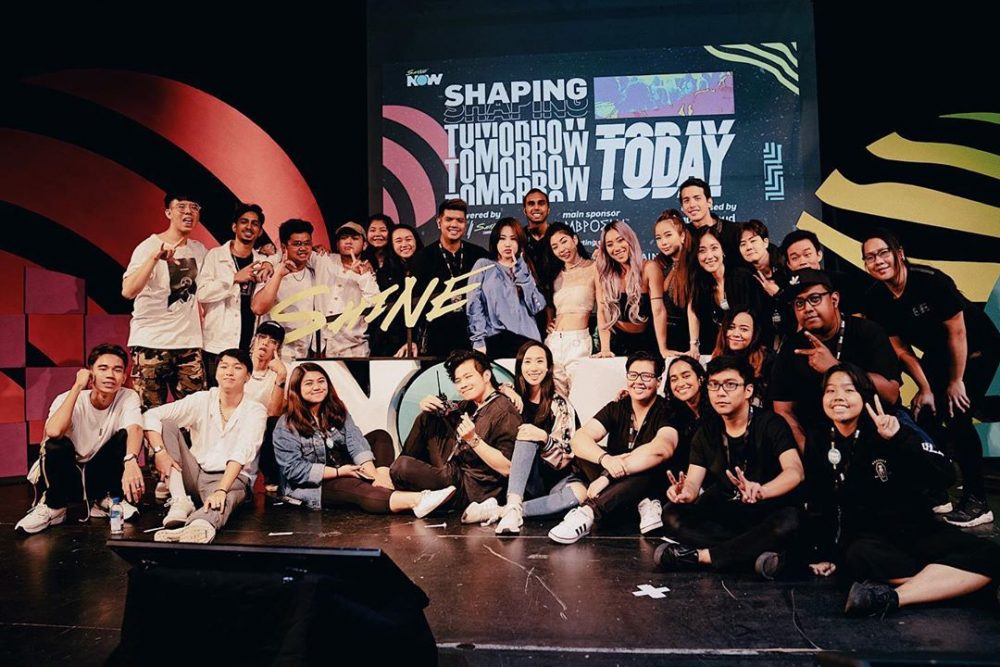 For more information on SHINE NOW, visit their Instagram page or website.