ZYRUP Gives Back: The Halcyon Capsule Collection is a collaboration with young artist Tobyato.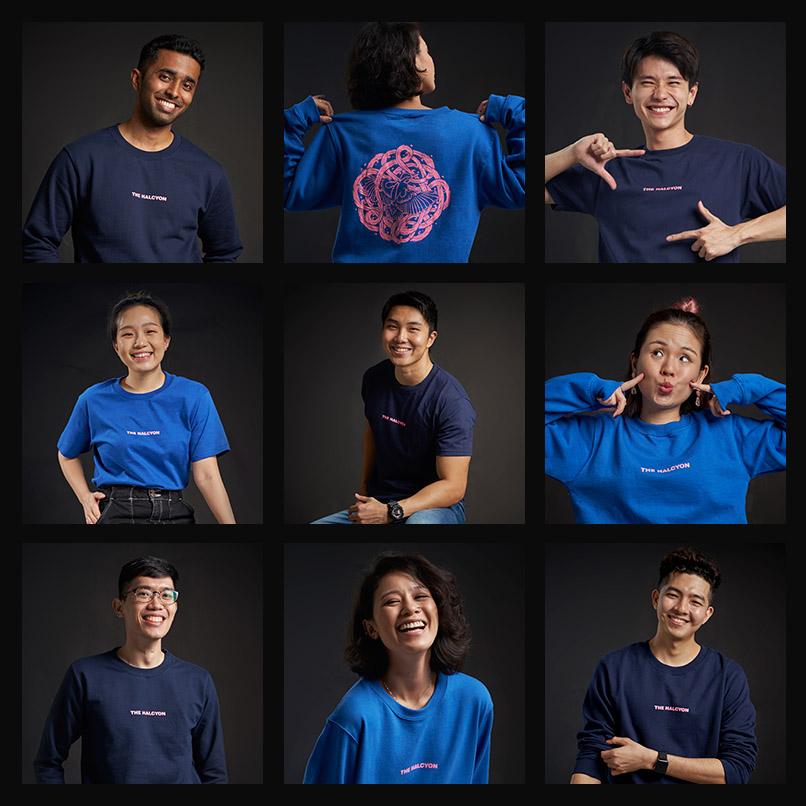 Youth collective ZYRUP has launched a limited-edition capsule collection in a bid to raise funds for the Samaritans of Singapore (SOS) during the COVID-19 global pandemic. The initiative also marks the first collaboration between the collective and young artist Tobyato. Pre-orders for the collection are now open and will close on Tuesday, 28 July 2020.
100% of profits from the sale of the limited edition pieces will be donated to the Samaritans of Singapore, which provides emotional support for people in crisis. Since the outbreak of COVID-19 and during the Circuit Breaker, the SOS has attended to about 35% more helpline calls compared to the same period last year.
This initiative follows ZYRUP's Mindful Minutes, a series that raised awareness about mental wellness and encouraged self-care among young Singaporeans during this unprecedented pandemic, which the collective collaborated with Samaritans of Singapore to share advice and tips to audiences.
"Youth mental health issues have been on the rise in Singapore, and the COVID-19 pandemic has not made things easier. We have long admired the good work done by the Samaritans of Singapore in helping those in crisis. This initiative is our way of doing our part to help our fellow Singaporeans who were affected during this trying period," said the founder of ZYRUP, Mr. Joel Lim, 27.
Chosen for its symbolism, the Halcyon is a mythical bird from Greek legend with the ability to calm raging waves and winds during its nesting period. This collection serves as a reminder that no matter how turbulent times may be, it is important to be calm and take heart that every storm will run out of rain.
The design was done by young artist Toby Tan, better known by his moniker, Tobyato, who worked alongside the ZYRUP team on the concept of the key visual. This is the first collaboration between the youth collective and the talented illustrator, who had previously worked with brands like Uniqlo and Adidas.
"I have always looked up to the work that ZYRUP as a collective does, from providing relevant, current content for youths to covering iconic public figures in nuanced and astute ways," said the 25-year-old.
"With all the restrictions in place amidst the COVID-19 pandemic, as creatives, I felt that the best way forward was through creative collaboration and working on projects we would not otherwise be able to achieve on our own. I also wanted to use my skills as an illustrator to provide an avenue for Singaporeans to spread some positivity while receiving something small in return to thank them for their generosity. Thus, I reached out to ZYRUP to explore a possible collaboration, which they were more than willing to," he added.
There are four products to choose from, with t-shirts sold at $27 and sweatshirts sold at $39. There will be free delivery for orders within Singapore. Available sizes for the collection are XS, S, M, L, and XL. ZYRUP is currently not accepting orders outside of Singapore due to the restrictions caused by the COVID-19 global pandemic. For bulk orders, please send enquiries to hello@zyrupmag.com and the team will assist with your order.
To place pre-orders for the collection, click here.