The sold-out two-day event featured multiple panel talks with prominent speakers and various opening shows.
EP!TOME, the first in-person entrepreneurship conference since Circuit Breaker took place on Friday, 26 March 2021 and featured speakers such as Chatri Sityodtong, CEO of ONE Championship, and Kevin Lin, co-Founder of Twitch. Due to the ongoing pandemic, certain speakers were "beamed" via hologram technology.
Held at *SCAPE over two days, the event's highlights were not only the notable speakers but the use of hologram technology integrated throughout the talks. Witnessing Kevin Lin and Patrick Lee, co-founders of Twitch and Rotten Tomatoes respectively, being "beamed" in was akin to the likes of Star Wars or science fiction – but in real life!
A "Build Your Own Adventure" aspect was also integrated, as the 120 attendees split into three blocks depending on where they were seated. As the day progressed, one section would be moved to the "Dream Stage" while the other two sections would remain in the "Hack Stage", the central area the conference is held.
Minister of State in the Ministry for Culture, Community and Youth and Ministry for Trade and Industry Alvin Tan also had first-hand experience of this hologram technology. He held a dialogue with the CEO of Arht Media, Larry O'Reilly, who was streaming in from Toronto, Canada.
In partnership with the National Youth Council (NYC), local startup Open Circles organised EP!C and EP!TOME to support and provide Singaporean youth entrepreneurs with motivation, inspiration and education to build more unicorn startups in Singapore. The many opportunities available allow them to thrive amid the pandemic and become the next generation of unicorns in Singapore. Besides the panel of speakers providing their expertise on the issues discussed, networking sessions and engaging workshops were part of the programme to provide attendees with insightful information on how to better their startups.
Building Unicorns in the New Normal
This year's entrepreneurship conference commenced with panellists speaking about building unicorns in the new normal and explored the drastic changes in the startup ecosystem in addition to how entrepreneurs are dealing with the challenges faced due to the pandemic. Some key takeaways from the panellists include having the right attitude regardless of age and being willing to learn continuously. Moreover, startup owners must create sufficient barriers which will allow them to gain the upper hand when competing against copycat businesses. 
Why Sustainability Will Play a Significant Role in Building Unicorns
Another key topic discussed was the impact of sustainability on the startup ecosystem and why people should care about it. Some of the key speakers include Steve Melhuish, the cofounder of PropertyGuru and founder of Planetrise, and Stefanie Beitien, the Head of Market Transformation of WWF Singapore. In this discussion, panellists underscored the salient issue of climate change and the importance of a circular economy where waste is eliminated, and the continual use of resources. Additionally, they highlighted key traits of successful founders who focus on trying to solve one problem at a time and consider the impact of the business before the returns. The panel ended off by explaining the importance of sustainability and that the small acts, such as bringing your own bags, always matter. 
We were halfway through the day, and it was finally time for a well-anticipated event, lunch! While the continuous flow of snacks and drinks helped, lunch was not merely a fuelling activity but one that encouraged attendees to network in a safe and social-distancing manner. What better way to talk business than over a nice meal?
Going Viral: The Ever-Changing Impact of Media
With the prevalent usage of media, panellists such as Kevin Lin, Cofounder of Twitch, and Sandhya Devanathan, Managing Director of Facebook, acknowledged the incredible power and responsibility of media to boost the branding of startups. Some of the key ideas mentioned are the importance of researching and testing out multiple platforms and identifying your target audience. The panellists also noted that audio, such as podcasts and the application Clubhouse, is now one of the best mediums due to the overwhelming usage of text and video media. Despite that, with the media scene continuously evolving, exploring different ways to tap into communication transfer is crucial when leveraging on media to build on startups.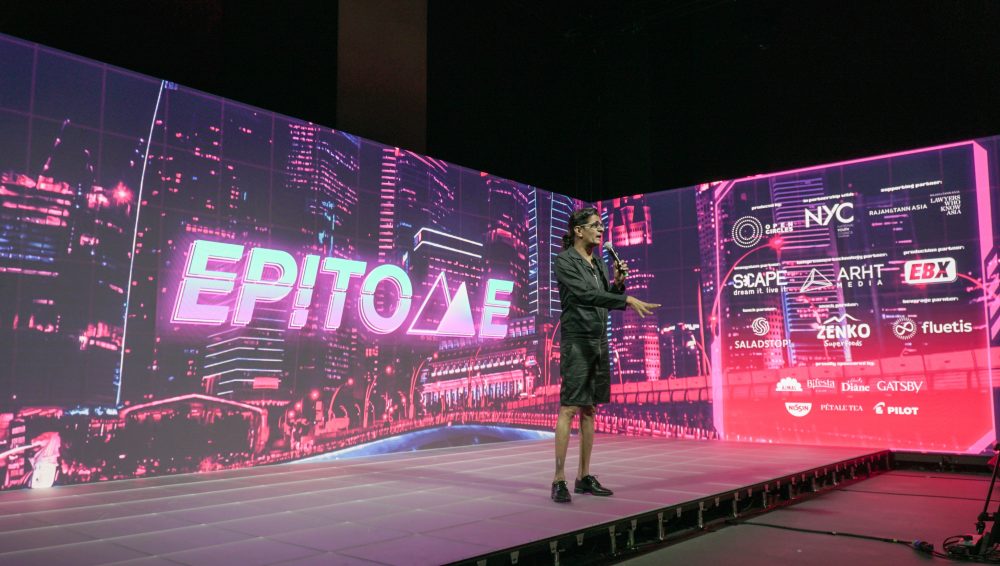 Amidst the constant barrage of education for young entrepreneurs was the entertainment at the end of the first day in the form of the digital magic performance by TK Jiang and stand-up comedy by Kumar.
On top of the exciting panels, there were also workshops that aimed to break down specific obstacles future unicorns may face on their journey. For the first day, Michael Lints of Golden Gate Ventures explained how to manage investors while Jimmy Sia of Grab taught how to evaluate MVP. 
The Secret Recipe to Developing Strong PR and Personal Branding
The first workshop to kick start the second day of the conference was led by award-winning PR Company REDHILL, the go-to PR company for multiple startups and venture capital funds. Today, building a startup is more than just establishing a solid product, as great success can also be found by building a strong founder's personality. The panellists detailed how future unicorns need to understand the fundamentals of branding. A truly once-in-a-lifetime opportunity with the leaders in the business.
The Art of Adapting Through a Crisis
If there is anything to be learnt from 2020, it is that entrepreneurs should always be nimble and ready to pivot invariably. Pandemic or not, future unicorns can utilise a "blueprint" to ensure their agility and longevity. In this panel, attendees get invaluable investors' insight to analyse what they observed when their portfolio companies had to adapt and what we can take away from their observations. 
Brand vs Infrastructure: Which is more important to Startup Success
Here is an essential question, how much should one invest in building a powerful brand and product? Top entrepreneurs in the retail space and L Catterton that invest heavily in consumer brands discuss striking a balance between brand and product in retail, whether one can build strong brand equity and product while bootstrapping as a young founder.
Building a Scalable F&B Business
You and I know, deep down inside of us, we Singaporeans are foodies. However, when it comes to running an F&B business, is it possible to achieve super scalability and embark on the path to unicorn-dom? This panel was led by three different types of "foodpreneurs", Loh Lik Peng, owner of multiple restaurants, including Michelin restaurants and hotels, Frantz Braha with super scalable fast-moving SaladStop! and Alex Phua from Zouk. 
The workshops held on the second day were led by individuals such as Feiyao, co-founder of NewCampus, Khoo Winnie and Jussi Salovaara from Antler, Tracy-Anne Ang, partner of Rajah and Tann, Will Klippgen, co-founder of Cocoon Capital and Bjorn Lee, co-founder and CEO of Mindfi. They covered a myriad of topics, from how to network as an introvert to negotiate term sheets, detailing investing in people, growth hacking and how one could effectively utilise it and how future entrepreneurs could manage and prevent mental burnout.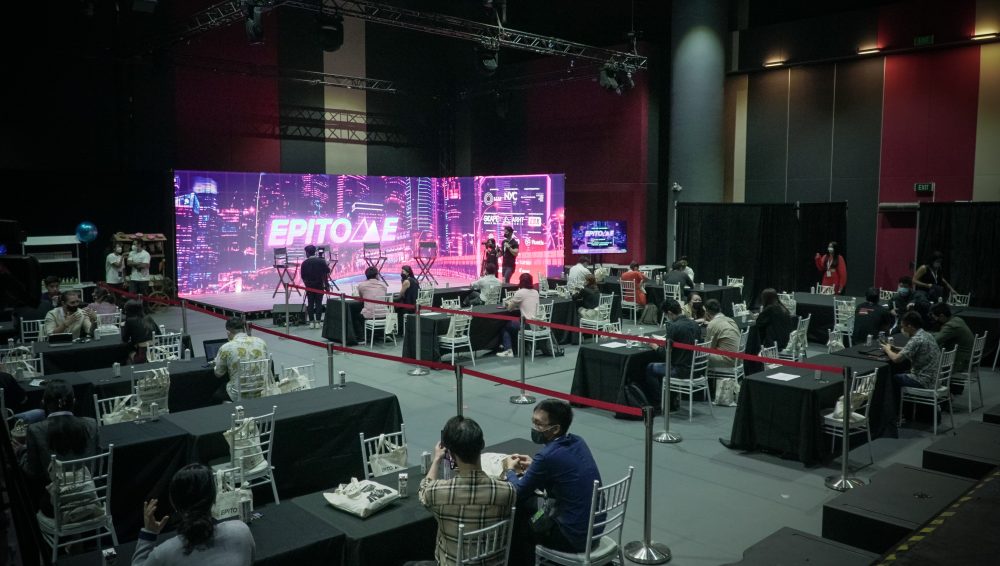 EP!TOME was an unparalleled, truly "EPIC" event that provided future Singaporean leaders in the arena of entrepreneurship unprecedented access to insight from global powerhouses and industry leaders alike. Here's to the future unicorns of Singapore!
Written by Denisa Tami and Phua Hui Ying.