'Ms. Marvel' is an eclectic and visually innovative mix of iconic coming-of-age shows with the trademark Marvel touch of fantasy and superpowers.
Marvel Studio's first Muslim superhero character will finally be gracing our screens on Disney+ in the form of Kamala Khan, a Muslim American teenager growing up in Jersey City.
Played by Iman Vellani, the young protagonist of "Ms. Marvel" is a Super Hero megafan with an oversized imagination— particularly when it comes to Captain Marvel. She's a nerd, an avid gamer who writes fan fiction, and even somewhat of an outcast in school. Along with her best friends Bruno and Nakia (played by Matt Lintz and Yasmeen Fletcher respectively), the 16-year-old Pakistani-American character navigates her coming-of-age journey in her awkward yet highly relatable manner. But, her seemingly normal life takes an abrupt turn as she gets superpowers like the heroes she's always looked up to…
Kevin Feige, President of Marvel Studios and an executive producer on the series, aptly describes Kamala Khan – "a normal, fun kid thrust into a remarkably rich, new mythology that takes her to exciting places where she discovers truths about her past and family."
The team at ZYRUP sat down together for a preview of the first two episodes of "Ms. Marvel" and here are our honest thoughts. (Minor spoiler alert, so do proceed with caution!)
From the get-go, "Ms. Marvel" was highly reminiscent of coming-of-age shows like "Edge of Seventeen" and "Never Have I Ever". The awkward quirkiness of the main character and her struggle to fit in felt like a cinematic cliché waiting to happen – we felt like we already knew what was going to happen next.
But, Vellani's charming portrayal of this "awkward quirkiness" grew on us as we continued watching – Kamala became a character we couldn't help but adore. She broke the stereotype of meek token female Asian characters that we unfortunately became accustomed to because of previous shows. From family arguments in the kitchen to the "university" talk with teachers, the portrayal of her life in school and relationships with family members was an eerily similar reflection of our own lives as young Asians. It was precisely this relatability that drew us into the plot – cue the TikTok sound – "Wait, is this f**king play about us?".
While we were unable to fully understand certain cultural references made by the characters, it was certainly eye-opening to get a peek into the rich, vibrant Pakistani culture and the experiences of growing up in a Muslim household. 
Although the team had mixed opinions about the overall plot, there's one thing that we unanimously agreed on – "Ms. Marvel" is definitely a crucial turning point for mainstream shows. It is high time that the media showcases the diversity of our modern society and "Ms. Marvel" is a leap in that direction. Like us, many young teenage Asian girls watching this show will finally feel seen and represented in a way we rarely were before.
Finally, a big shout out to the thoughtful attention to details in both the graphics and music choice! You can expect to be blown away by the colourful and lively illustrations that perfectly encapsulated Kamala's spirited personality. The modern and timely use of both visual and audio enhancements add a witty touch to the overall viewing experience, truly taking it to the next level.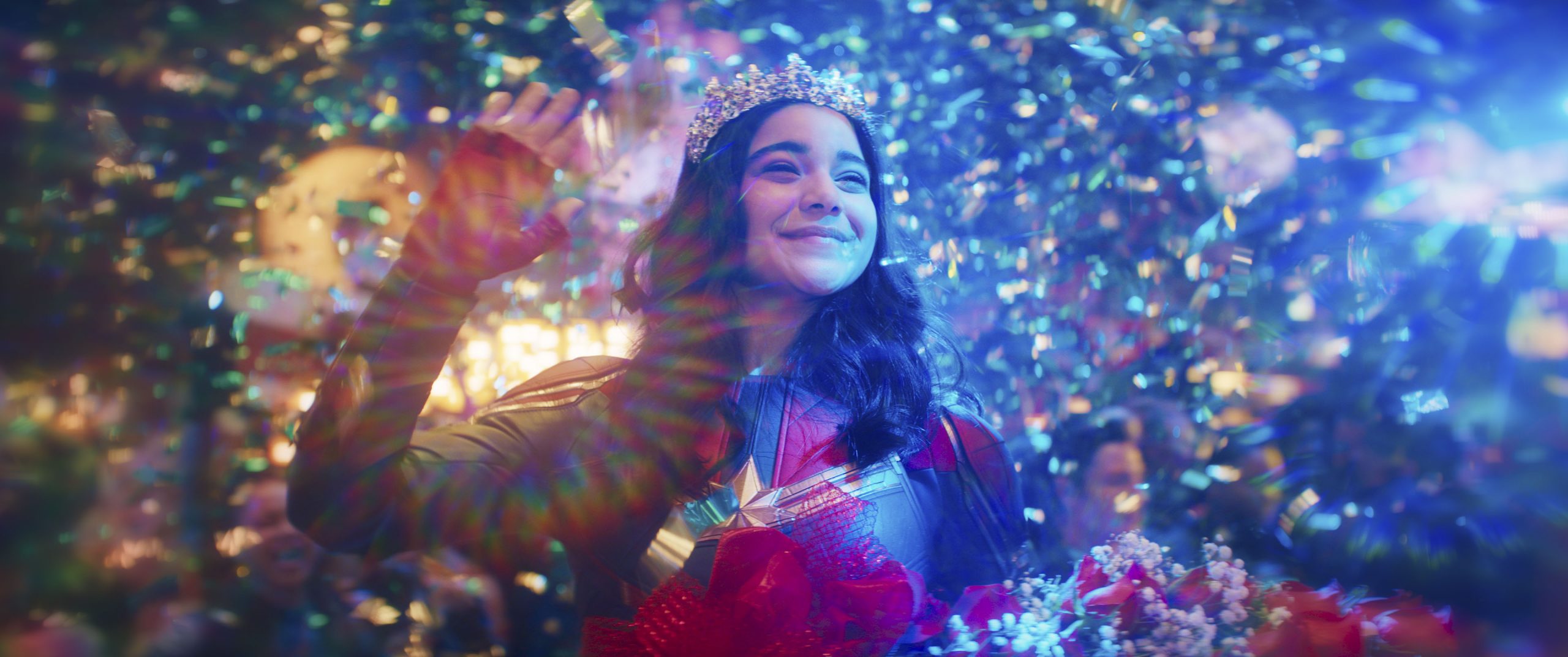 The first two episodes gave us a vivid and comprehensive introduction to the characters and laid a much needed foundation. We feel connected to their stories as normal everyday people before the concept of superpowers comes into play. Things just started to pick up during the later-half of the second episode and we are extremely excited to see how the story would progress from there. 
And this is what we think about "Ms. Marvel" so far. We highly recommend you to experience this show for yourself and tell us what you think!
"Ms. Marvel" debuts exclusively on Disney+ June 8th, 2022. Head over to Disney+'s Instagram page (@disneyplus and @disneyplussg) for more exciting updates!